About Us
About ALEXEA
ALEXEA is an Endoscopy Association founded in Alexandria, Egypt. Its aim is to assist physicians to provide the safest, most therapeutic and most economical surgical care to their patients. This will be carried out by: Workshops all through the year to train physicians to master the basic and advanced knowledge about endoscopy in most specialties.
ALEXEA was founded in 2005, as the first training center in Middle East, Egypt for developing the skills required to perform endoscopic surgical procedures.
The creation of ALEXEA was only possible through the enthusiasm and support of the founding committee, and colleagues from all endoscopic surgery fields.
Since its foundation, and with the help of professional, national and international trainers, ALEXEA has organized several training courses in Bariatric, Colorectal, General, Gynecological, Pediatric and Urologic surgery, which have been met with great success and enthusiastic response from both participants and trainers.
We are proud to continue providing our training courses and expand the range of specialties involved. ALEXEA staff is looking forward to welcoming you in Alexandria.
During workshops, the physicians learn more about Endoscopy through lectures, demonstrations from Storz team and J&J team. The trainees get a chance to train on the simulators for long hours during the workshops.
Our Mission
Reacquainting the definition of Laparoscopy / Endoscopy for a "better quality of the patient`s life".
Our Vision:
We invest in doctors to foster new medical professionals via the most innovative methods.
Training Workshops
Dry Lab
trainees manipulate a certain number of coloured beads in the simulator and place them in their right positions in a specified time limit. Also they learn how to do intracorporeal and extracorporeal sutures on dry material.
Wet Lab
trainees learn dissection, coagulation, suturing wounds, and anastomosis on wet tissue.
Animal Lab
trainees learn to perform different procedures and operations on anaesthetized animals, such as cholecystectomy, appendectomy, tubal ligation, oophorectomy...etc
Live Surgeries
attending surgeries with Surgeons experienced in endoscopic surgery, learning the safety precautions taken before, during and after surgery, and management of different procedures and complications.
AACME Accredited
ALEXEA as center and all ALEXEA workshops are accredited by the American Association for Continuing Medical Education
---
Our Board
Pillars that built ALEXEA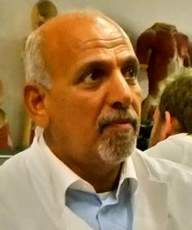 Dr. Mohamed Ibrahim ALEXEA Chairman
Head of Endoscopy Dept. ASK Hospital & Research Center
Former Head of Laparoscopic Gyneacology Dept. Kiel University, Germany
Dr. Alia Badawi ALEXEA General Secretary
Head of Gynecology Dept. Moasa Hospital Alexandria University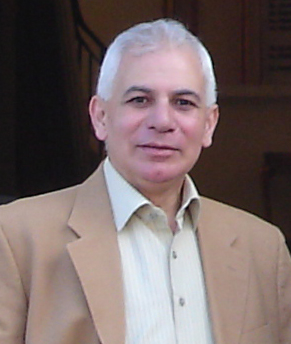 Dr. ElSaid ElKayal ALEXEA Board Member
Head of Hepatobiliary Dept. Alexandria University

Dr. Mohamed Hassab ALEXEA Board Member
Head of ENT Dept. Alexandria University

Dr. Mohamed Said EL Maradni ALEXEA Board Member
Head of Educational Dept. Military Hospitals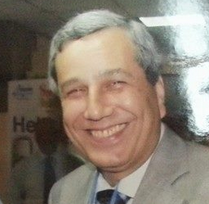 Dr. Hussien Saber ALEXEA Board Member
Head of General Surgery Dept. Alexandria University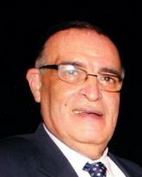 Dr. Yousry el Kharadli ALEXEA Board Member
Vice Dean of Faculty of Medicine Alexandria University